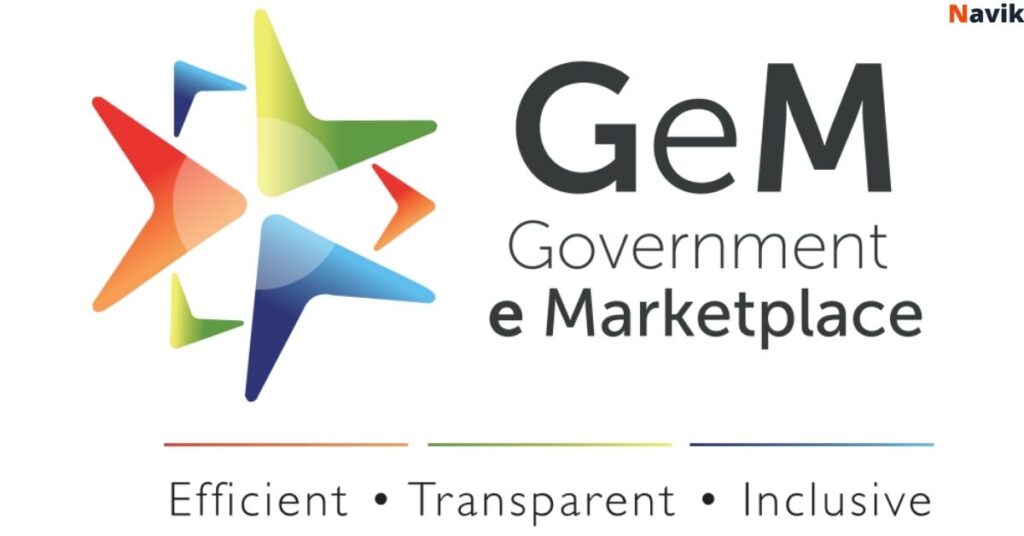 GeM Portal : On August 9, 2016, The Ministry of Commerce launched the government's e-Marketplace portal to users. This portal has improved the public procurement system's speed, efficiency, effectiveness, and transparency.
The GeM Portal includes tools like demand aggregation, reverse auctions, and auctions to help users get the most bang for their buck when purchasing a product.
There are nearly 150 product categories with more than 7400 products available in GeM. Users have transacted Rs.253 crore through GeM Portal as of now.
In this article, you will learn everything there is to know about GeM Portal, including basic portal details, benefits, the registration process, the login process, the facilities provided, and other pertinent information. So, to get all of this information, you must read it all the way through.
GeM Portal :
| | |
| --- | --- |
| Name of the portal | Government e-Marketplace GeM Portal |
| Category | Government Portal |
| Concerned Ministry | Ministry of Commerce |
| Developed and hosted by | Directorate General of Supplies & Goods (DGS&D) |
| Date of launch | 9th August 2016 |
| Potential Users | Buyers, Seller, Government officials |
| Registration Status | Active |
| Official portal | gem.gov.in |
---
GeM Portal Facilities: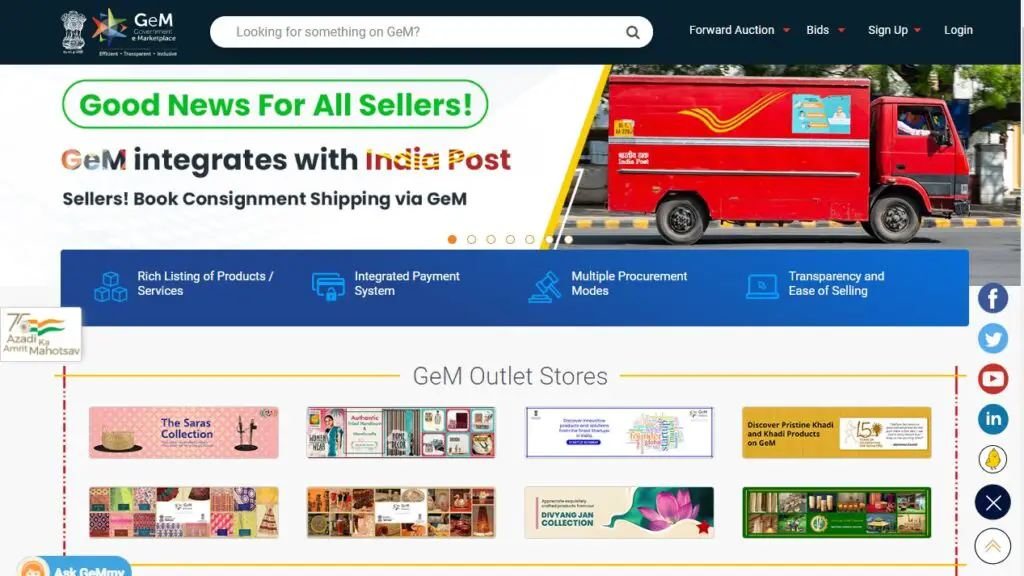 GeM intends to provide various services related to State Online Public Procurement. Examine the services and amenities that the GeM portal provides to its users.
This platform provides users with a virtual market to purchase a wide range of everyday items.
Provide users with a platform to view, predict, compare, and purchase services at different prices.
A supplier rating system that is dynamic.
Provide an easy-to-use dashboard where users can shop, pay, and track all activity.
The most generous return policy
Purchase of services and goods online as needed.
List of goods and services, categorization of everyday use goods or services
All user orders and inquiries are handled through a single platform and a single point of contact.
Improved transparency, dependability, and ease of purchasing goods and services.
---
---
GeM Portal Registration:
To use the services and begin buying and selling activities on the portal, you must first register. All users must register on GeM Portal, and sellers and buyers must sign up for the portal separately. You do not need to be concerned about how to register on the government e-Marketplace portal; and simply follow the steps outlined below to complete the registration process.
GeM Portal Registration For Buyers
First, go to the official website.
Click Subscribe and then choose Buyer from the drop-down menu on the homepage.
Select "Review terms and conditions" from the drop-down menu.
Read all of the instructions and agree to the terms.
Please enter your Aadhaar number as well as your mobile number.
Enter the OTP and then press the Verify button.
A request form will now be displayed.
Fill out the application form with the requested information.
Enter the user ID and password you'll need to create as login information.
Your account will be created, and the registration process will be completed after confirmation.
GeM Portal Registration For Sellers
Navigate to the official website and choose Seller from the drop-down menu.
Select View terms and conditions from the drop-down menu.
Read the instructions and agree to the terms to proceed.
Now enter your Aadhaar number and mobile number.
Enter the OTP and then press the Verify button.
After reviewing the application form, you'll need to fill out the necessary information.
Make a user id and a password.
Finally, the registration of the Seller will be terminated. Save your login information for future use.
---
GeM Portal Login
After completing the registration process, buyers and sellers can proceed with the login process. Learn about the GeM login procedure; a step-wise procedure for GeM Portal Login is shared below.
How To Do GeM Portal Login?
Go to the GeM website.
On the home page, click the login button.
In the space provided, enter your GeM Id and captcha code.
Then, press the "Submit" button.
The User Dashboard (Buyer/Seller) will then appear.
---
I hope you earned helpful information from this article. Suppose you have doubts or questions regarding GeM Portal or face any trouble with the Registration process, comment below. We are happy to help you.